What is an ATS System?
An Application Tracking System is software that provides solutions to the hiring managers of any organization. It helps in the job posting, receiving, and storing applications and data of the applicants. The main purpose of this technology is that it helps narrow down the seemly qualified candidates from the relevant job applications. Thus, saving the hiring managers from an enormous tedious amount of work.
Related: How to Make a Killer Resume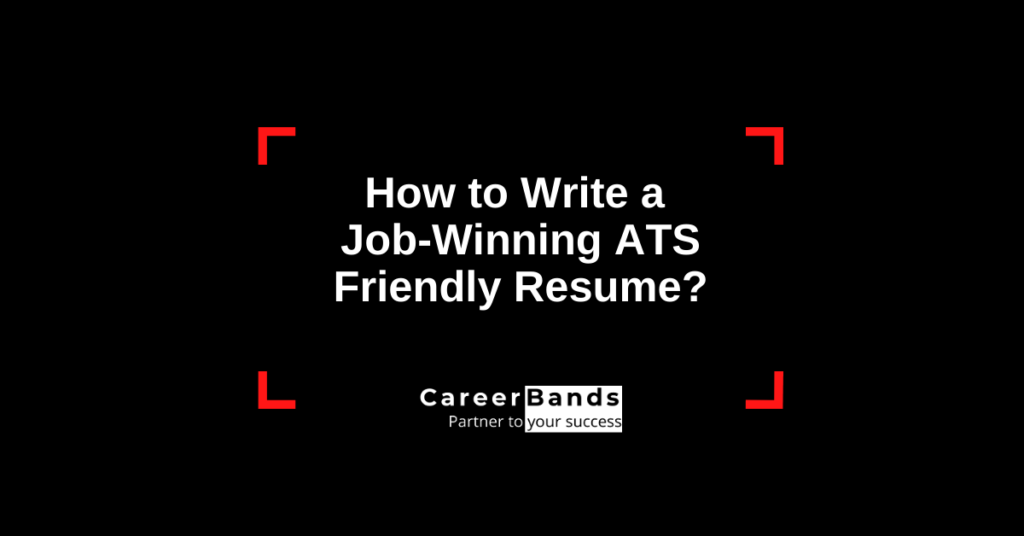 How does ATS work?
It is most likely that your resume is first to be screened by an ATS program if you have applied for a position. The software proceeds further in the way it is configured by the human recruiters. Like, there may be a basic criterion set upon applying. If the candidate or the application does not exhibit the required needs, their resume may be dropped out instantly from the pool of applicants.
Most ATS assign scores based on the resume and ranks it among other applications it receives. Better scores lead to better chances of your resume reaching the hands of a human hiring manager.
Writing a resume that scores well is not as difficult as it sounds. It requires the same points as it does when sending to any human recruiter. For example, the resume should be well-structured, organized, and written in clear and straightforward language. Following are some guide points that enable you to make the cut among the pool of candidates applying for the same job offer:
Tips for Writing ATS Friendly Resume Step-by-Step Guidance
Choosing the Right Resume Format (Avoid Funny Format)
ATS or not, the right format scores a great deal for your resume. Simplicity, conciseness, and of course, the context in which it is formatted is very important.
For instance, the reverse-chronological format is the most popular and recommended format. It gives off a well-structured look. Starting from the most recent, it allows the applicants to highlight their best work experience first. This resume format is best suitable for those who have experience in the same field that they are applying to. The other options are functional and hybrid formats. For those who have better skills to showcase rather than their work experience, these formats can work just as fine.
Select the Right File Type for Your Resume
Select a suitable resume file type. PDF files are generally popular in resume writing. This is because they keep the design and format intact and easy to view.
Although most of the ATS used are compatible with the PDF format, it is still advisable to check the job description thoroughly for the type of file required.
The reason for this is that there are still some systems that do not accept PDF. Other best options include using the .docs file type, which is also a fine choice and sometimes even preferred. So if the job description explicitly mentions the PDF file, then be it that, but it is wise to send a doc file if no file type is specified.
Add Keywords Related to the Job
Choosing the appropriate keywords aids you in a chance to grab more than an automated email reply in return for your application. If job-related keywords are neglected, the majority of resumes fail to reach a human. For instance, a job requires a product manager then your resume should include keywords like
Product Manager

Product Development Marketing Strategy

Sales

Customer Satisfaction 
and a list of other strong words that are important in the relevant field.
For you to fly with the stars rather than running with the crowd, we have gathered the following points:
Take help from the resume keyword tools, ensure you have added them all. But make certain that the keywords thus added must also be human-readable.

The ATS focuses on hard skills. So, consider adding position titles, software, and other technical skills related to the industry.

ATS demands job-relevant keywords! Therefore, go through the job advertisement quite a few times and try putting words suitable for the job call. Try to use the same words as used in the description. Although ATS software is intelligent now and recognizes synonyms, many simply ignore words that are not the same.
For example, a job requires a creative writer for child plays or stories but you have worked in the previous job as a scriptwriter, so it is better to mention yourself as a creative writer first so that the ATS recognizes your application as appropriate. Another cause can be when a job requires skills in Microsoft Word. While Microsoft office makes you look more skillful, the computer bot will not understand and might reject your application for not having 'Word' in it.
Clean and ATS Friendly Writing Style
A clean and ATS-friendly writing style is quite salient for your document to pass the Application Tracking Systems. Although using graphics, tables, headers, and footers make your resume look presentable and organized, it is not so advisable when writing an ATS-friendly resume. It's because these things may look pleasing to the eye but are not exactly compatible when the system is parsing the content for examination.
Therefore, the resume should be written in a simple format and standard margins, fonts should be used so it remains professional, together with being software-friendly. You may use bullet points, as are easily interpreted by the computer and the human as indicating separate entries making it easy to read different points. But symbols, graphics, incorrect characters, or headings might not prove to be helpful in this situation.
Correctly Label Sections
To label your sections correctly, use principal headings like
Work Experience

Education

Skills
So that the not-human bot deciphers it correctly. Other fancy declarations like 'Why Choose Me' or 'Where to find me' might not be comprehendible by the computer. This way potentially important information might get discarded, or worse, the whole application might get rejected.
Another essential and stripped-down thing to keep in mind is to include all the related pieces of information in one place only. In this way, the corresponding data is grasped accordingly under the right section.
Error-Free Resume
Submitting a resume free of errors is probably the most stressful task of all. A single typo may seem ignorable as it is so common and happens to every one of us all the time. Even the employer may ignore it.
You would not want to lose a chance, so it's better to give some time to skim the document for any mistakes and flaws. To ensure that your resume is error-free, you should proofread it for spelling or grammatical errors. It can be done by other online software as well, though there might be limitations. Besides this, you may take help from the following points to overcome faults before applying:
First, print the document in hard copy. Now it is handy to highlight any errors.

Second, reading it aloud would assist you in making it better.

Third, phone a friend – just kidding! Ask your friend to review it for you. Even if it may lack errors, he will help you in making the application finer.

Fourth and final, you may seek help from professional resume writers available online to produce an optimized, relevant, professional, and error-free resume. Why not have a huge payoff over a small investment when stats show that a professional resume has 2 times more chances to pass the ATS system and land a recruiter's desk!
Key Takeaway
Key Takeaway Producing an ATS friendly resume is not rocket science by far! It only asks time and effort in the right direction. Writing your resume at the drop of a hat won't certainly let you be on a crest of a wave. Research how the systems works, choose the right resume format, pick the right file type for your resume, ensure putting job-related keywords, use a clean and ATS friendly writing style, and voila, you will end up building a promising and ATS-friendly resume.